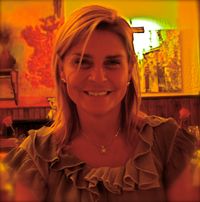 Hi!  I am Fernanda R Fenton, Luna Rumba's Manager.  If you need information about booking the band or would like to talk to me about any other band business, 
I would love to hear from you!
Hola Mi nombre es Fernanda R Fenton, tengo el orgullo de representar a grupo musical Luna Rumba. 
Quedo a sus ordenes para cualquier aclaración o comentario.